19 DEGREE ALUMINUM
Availability:
Most orders for In-Stock products begin shipping as soon as your online purchase is completed. Products are shipped once they are located in stock, your payment is approved, and the receiving address is verified. In Stock
Rolling Trunk
19 DEGREE ALUMINUM
Details
https://www.tumi.co.th/en/rolling-trunk/135598-1776.html
Product Actions
About this Item
Style: 135598-1776
Exceptionally striking up close or from a distance, this super durable rolling trunk boasts a modern silhouette with fluid looking, strategically contoured angles. The interior is designed like a portable closet with shelves and compression straps on both the front and back compartments. This larger piece is ideal for longer trips, or when two are traveling together. The farther you go, the more stamps on your passport, the better your story. Your 19 Degree luggage is part of that story. As with all metals, wear and tear, including nicks, dings and slight denting, is to be anticipated and carried with pride for a journey well-traveled.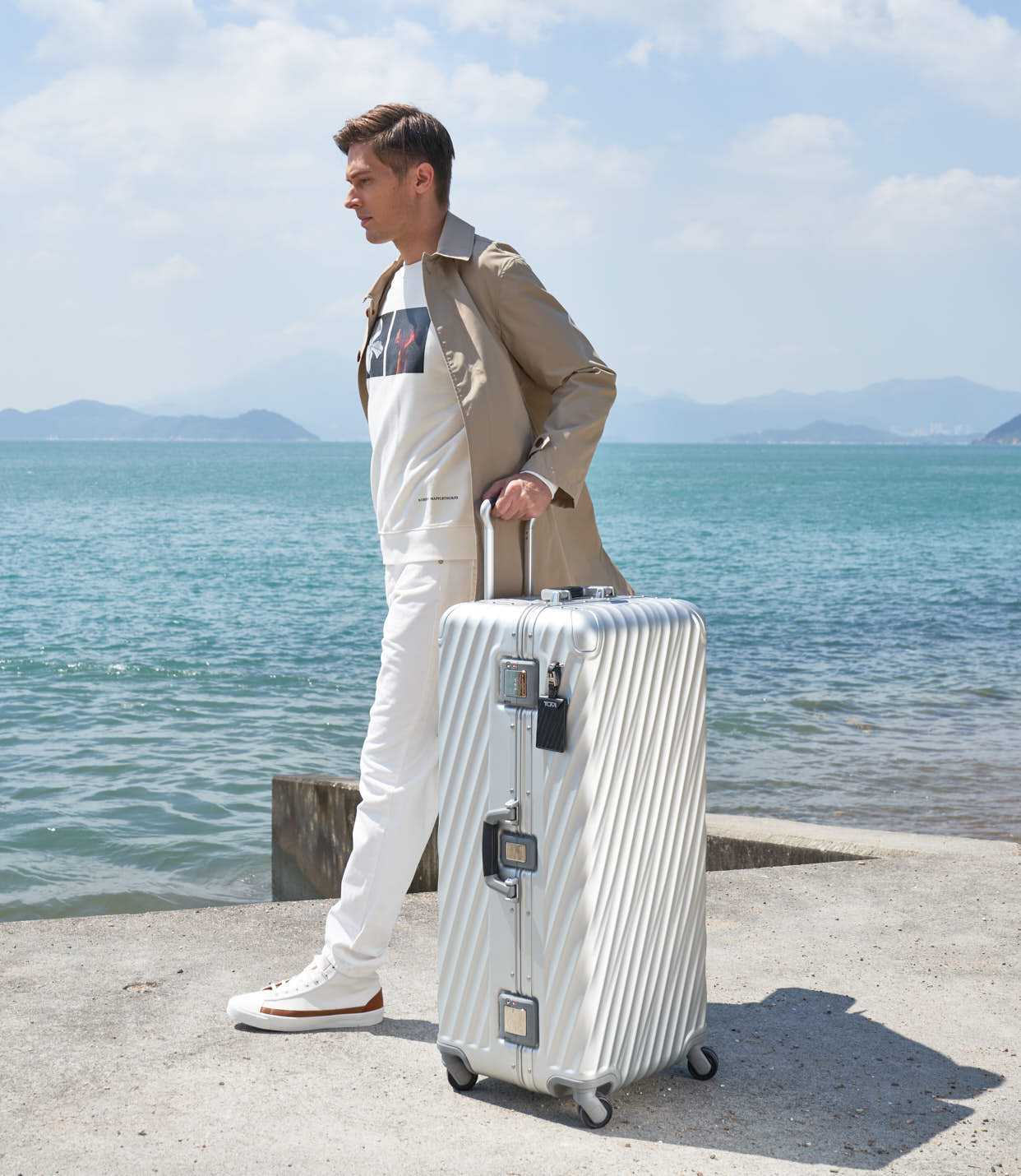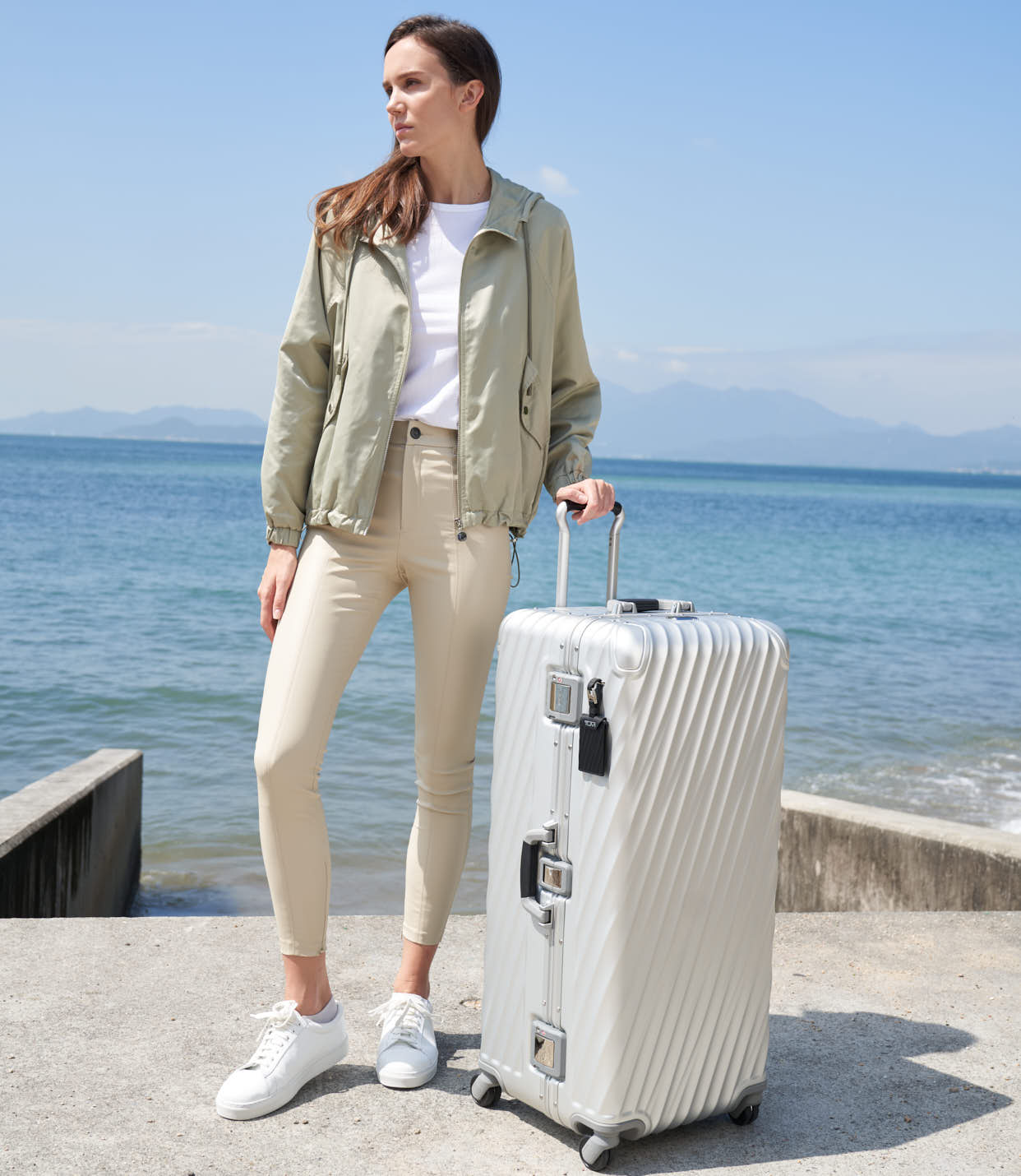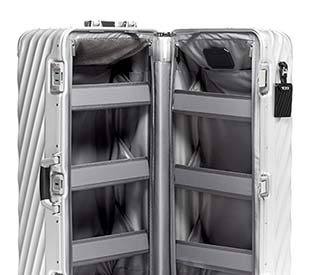 INTERIOR SHELVING
Practical organization
The trunk's frame system opening reveals interior shelving that can be folded out to keep every item in its place, or collapsed to offer more space.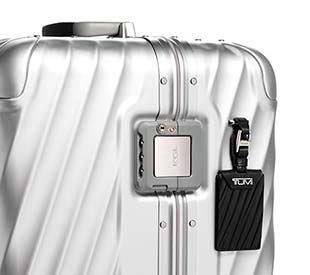 INTEGRATED TSA LOCK SYSTEM
Smart security
An integrated TSA combination lock system ensures your items stay safe and secure, wherever you're headed.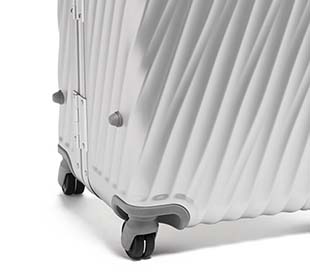 SPINNER WHEELS
Effortless gliding
For smoother rolling and greater protection against dust and dirt, a 4 dual-recessed wheel system delivers superior maneuverability.