INTL DUAL ACCESS 4WHL C/O
ARRIVÉ
Promotions
Availability:
In Stock Most orders for In-Stock products begin shipping as soon as your online purchase is completed. Products are shipped once they are located in stock, your payment is approved, and the receiving address is verified.
INTL DUAL ACCESS 4WHL C/O
ARRIVÉ
View Entire Collection
Details
https://www.tumi.co.th/en/intl-dual-access-4whl-c%2Fo/117176-1041.html
Product Actions
Dimensions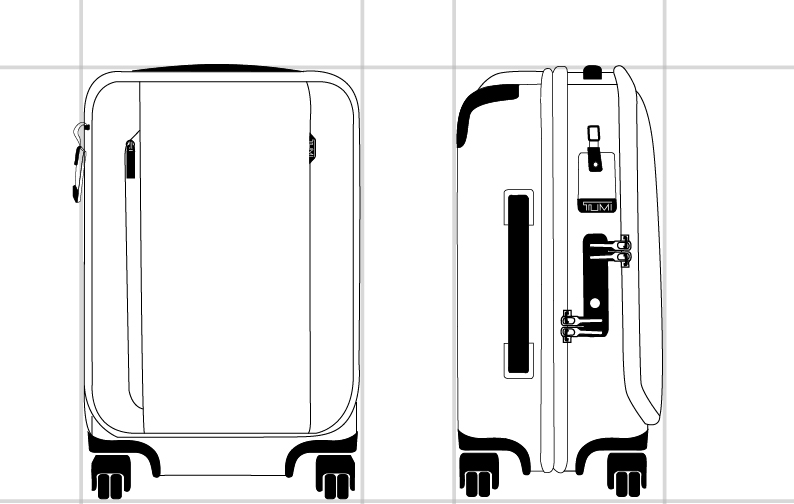 About this Item
Style: 117176-1041
Style meets technology with this exceptional carry-on, featuring a built-in USB port power bank not included. The main compartment can be accessed two ways—through the front lid or wraparound zipper—and a zip divider inside can separate front and back compartments, allowing you to separate items and open for quick access to your travel necessities. Zipper pulls secure into a built-in low-profile TSA combination lock. The Arriv collection takes its cues from automotive design, with high-polish chrome details, elegant curves, and sleek magnetic zippers. Our ultra-modern pieces make world-class business partners and travel companions.
Features and Specifications
Dimensions
H: 56.0 cm
W: 36.0 cm
D: 23.0 cm
Primary Material
90% Polyester, 10% Cowhide Leather
Interior Feature
Zip divider separates front and back compartments, When not in use zip divider becomes an easy extra pocket, Hanging zip pocket with USB cable and space for your power bank, Large mesh zip pocket, 2 zip pockets, Card pocket, Hanger bracket, Compressi
Exterior Feature
Front-lid or split-case zip entry to main compartment, Zipper to zipper expansion (up to 2" or 5cm), Front vertical zip pocket, Retractable leather top and side grab handles, Bottom grab handle, 3-stage telescoping handle, 4 recessed dual-spinning wh
TUMI Innovation by Design
Aircraft Grade Aluminum Extension Handle
The tubing of our telescoping handles is made from aircraft-grade aluminum, making them both lightweight and extremely sturdy.
HTLS Polyester®
Engineered for performance as a luggage fabric, HTLS® combines high-tenacity durability with low shrinkage properties that help maintain the shape of the fabric through a variety of temperature and weather conditions.
Omega Closure System®
Tumi's patented closure system significantly reduces the risk of damage to the zipper. The Omega zipper puller is designed to break away from the bag if it becomes caught. The puller, rather than the entire zipper, is then quickly and easily replaced.
Tumi Tracer®
The Tumi Tracer® is an exclusive, complimentary program that helps reunite Tumi customers with their lost or stolen items. The core of the program is a unique 20-digit individual product number printed on a special metal plate that is permanently affixed to Tumi products. That number, along with the owner's contact information, is entered into our Tracer database when a bag is registered with us, and used to help aid in the recovery of lost or stolen items that are reported to us.
X-Brace 45® Handle System
This patented, innovative handle tube system protects the telescopic handle of the travel case. It is made from lightweight-yet-sturdy aircraft-grade aluminum that forms a protective, impact-absorbing structure around telescoping handle tubes within the case. This new feature virtually eliminates damage to the handle tubes while reducing the overall weight of the case.
DuraFold™
Tumi's patented DuraFold™ construction method folds and reinforces the corners of hardside cases with heavy-duty stitching and impact-resistant caps that provide superior corner strength and impact resistance for long lasting use.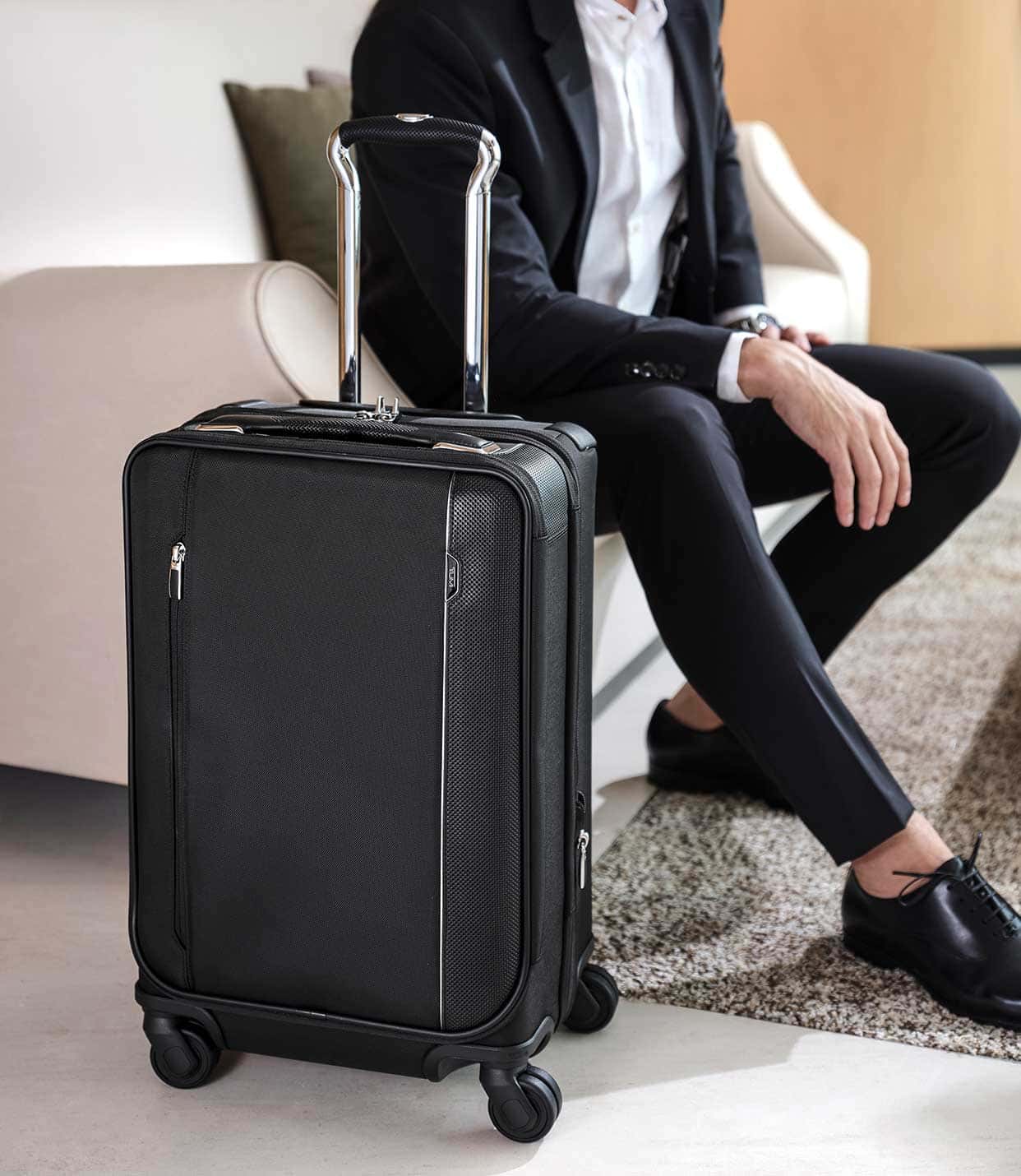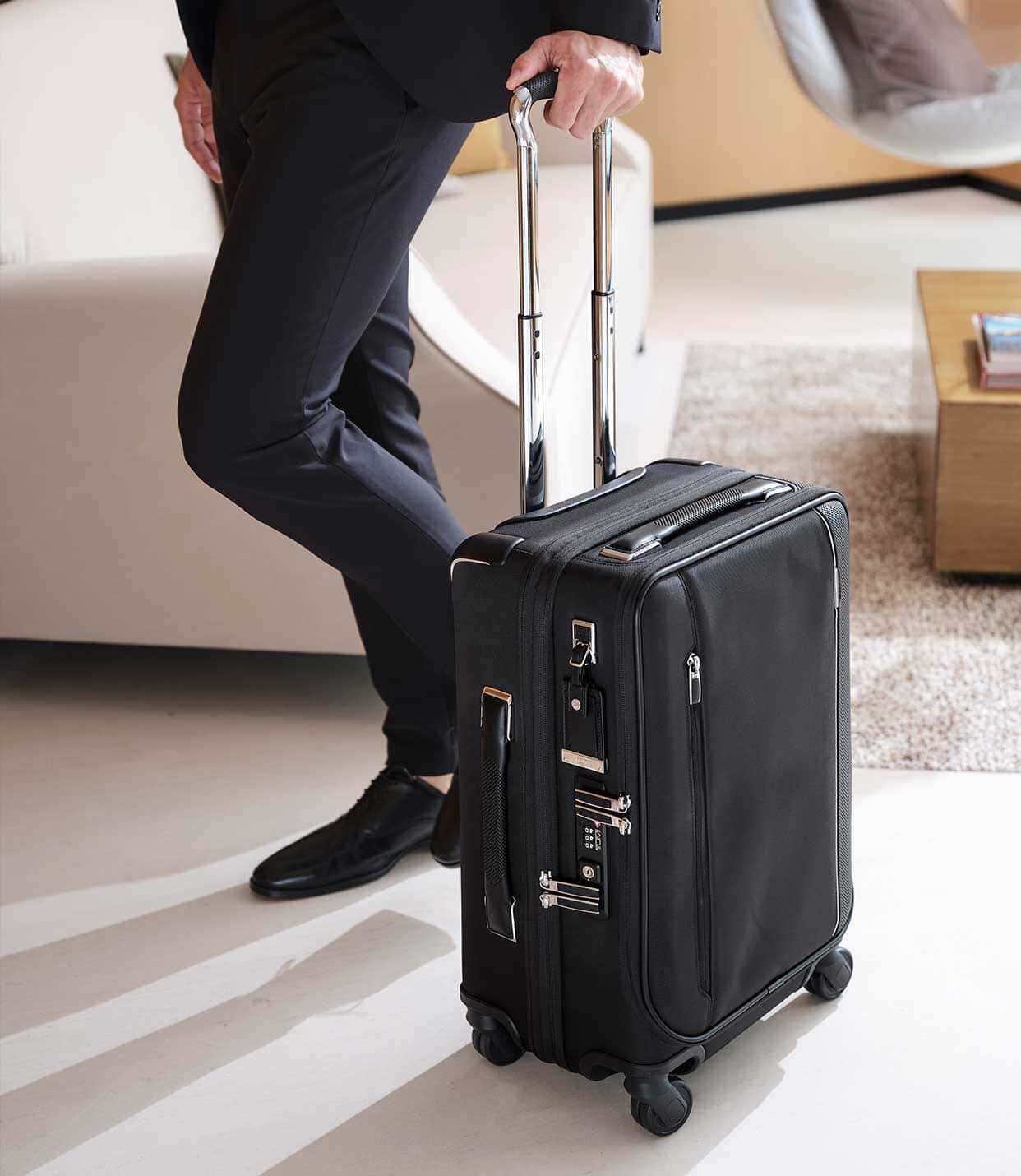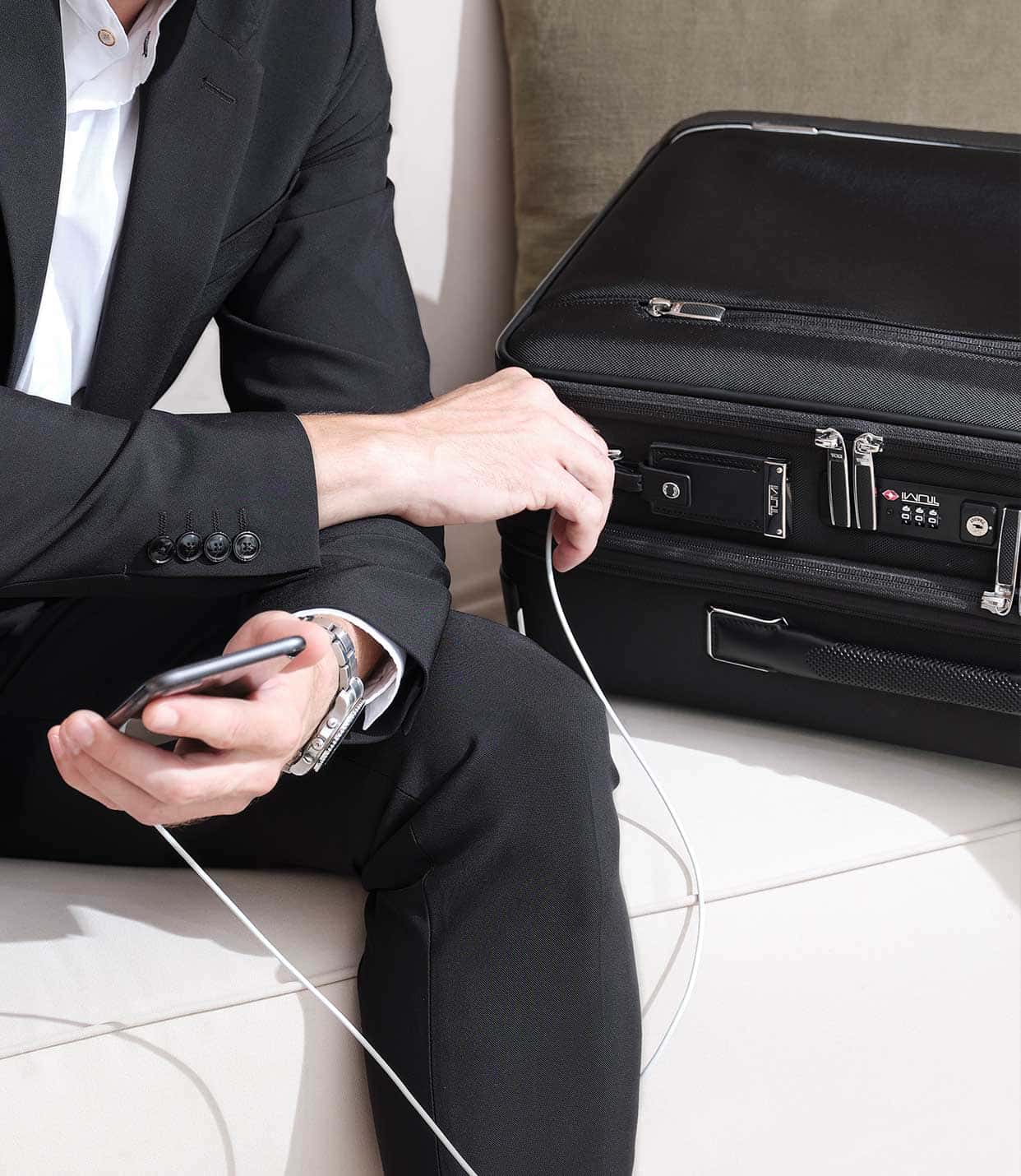 Recently Viewed
There is no recent view product