INTL DUAL ACCESS 4WHL C/O
ALPHA
Availability:
In Stock Most orders for In-Stock products begin shipping as soon as your online purchase is completed. Products are shipped once they are located in stock, your payment is approved, and the receiving address is verified.
INTL DUAL ACCESS 4WHL C/O
ALPHA
View Entire Collection
Details
https://www.tumi.co.th/en/intl-dual-access-4whl-c%2Fo/117160-1041.html
Product Actions
Dimensions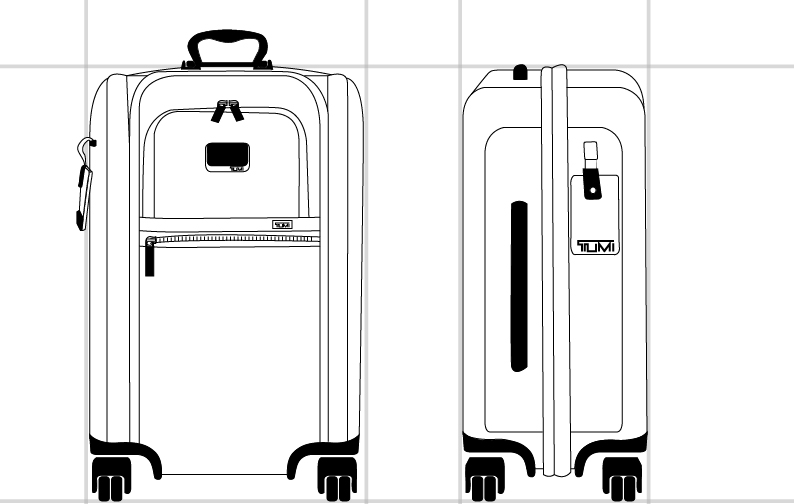 About this Item
Style: 117160-1041
For far-flung journeys, this carry-on features an innovative dual entry to the main compartment, allowing you quick access to your belongings through the front lid. Designed to meet the carry-on size requirements for travel within Europe and Asia, it includes a built-in USB port to keep you connected on the go, as well as a separate garment sleeve to keep one suit in shape. Power bank sold separately.Part of our Alpha 3 Collection, made from TUMI's patented, ultra-durable FXT® ballistic nylon. Our iconic business and travel pieces bring together innovative design, superior performance, and best in class functionality. Select styles come outfitted with a colorful TUMI Accents Kit (luggage tag, monogram patch, handle wrap and zipper pull ties) for an additional cost.
TUMI Innovation by Design
Aircraft Grade Aluminum Extension Handle
The tubing of our telescoping handles is made from aircraft-grade aluminum, making them both lightweight and extremely sturdy.
FXT Ballistic®
Tumi was the first to bring ballistic nylon to the consumer market over 30 years ago. Now we have perfected it with our exclusive FXT ballistic fabric, which combines a unique weave and a special coating to make it ultra-tough and virtually abrasion proof. Our FXT ballistic nylon® performs better than other top competitor soft side materials in durability testing.
Omega Closure System®
Tumi's patented closure system significantly reduces the risk of damage to the zipper. The Omega zipper puller is designed to break away from the bag if it becomes caught. The puller, rather than the entire zipper, is then quickly and easily replaced.
Tumi Tracer®
The Tumi Tracer® is an exclusive, complimentary program that helps reunite Tumi customers with their lost or stolen items. The core of the program is a unique 20-digit individual product number printed on a special metal plate that is permanently affixed to Tumi products. That number, along with the owner's contact information, is entered into our Tracer database when a bag is registered with us, and used to help aid in the recovery of lost or stolen items that are reported to us.
X-Brace 45® Handle System
This patented, innovative handle tube system protects the telescopic handle of the travel case. It is made from lightweight-yet-sturdy aircraft-grade aluminum that forms a protective, impact-absorbing structure around telescoping handle tubes within the case. This new feature virtually eliminates damage to the handle tubes while reducing the overall weight of the case.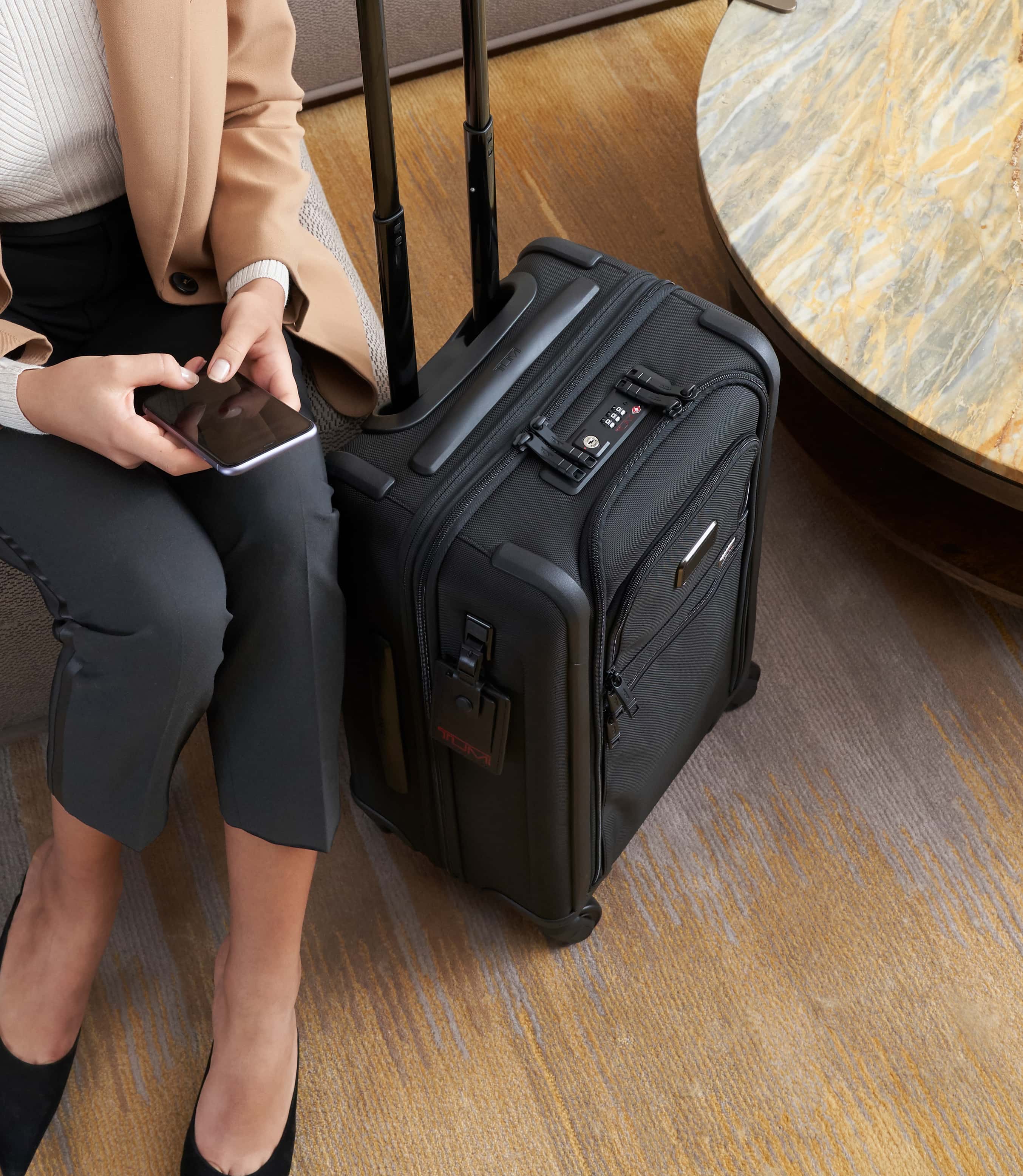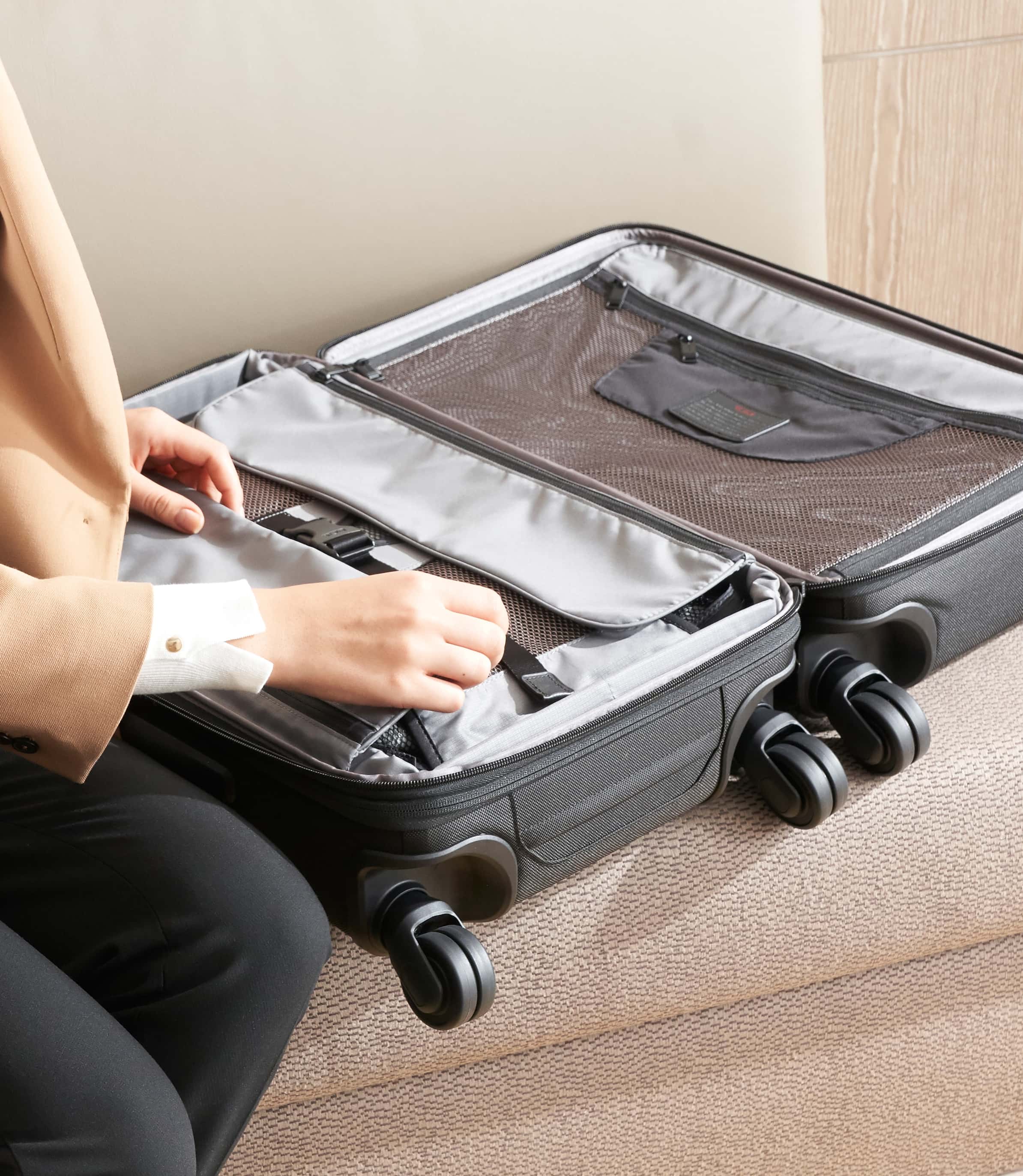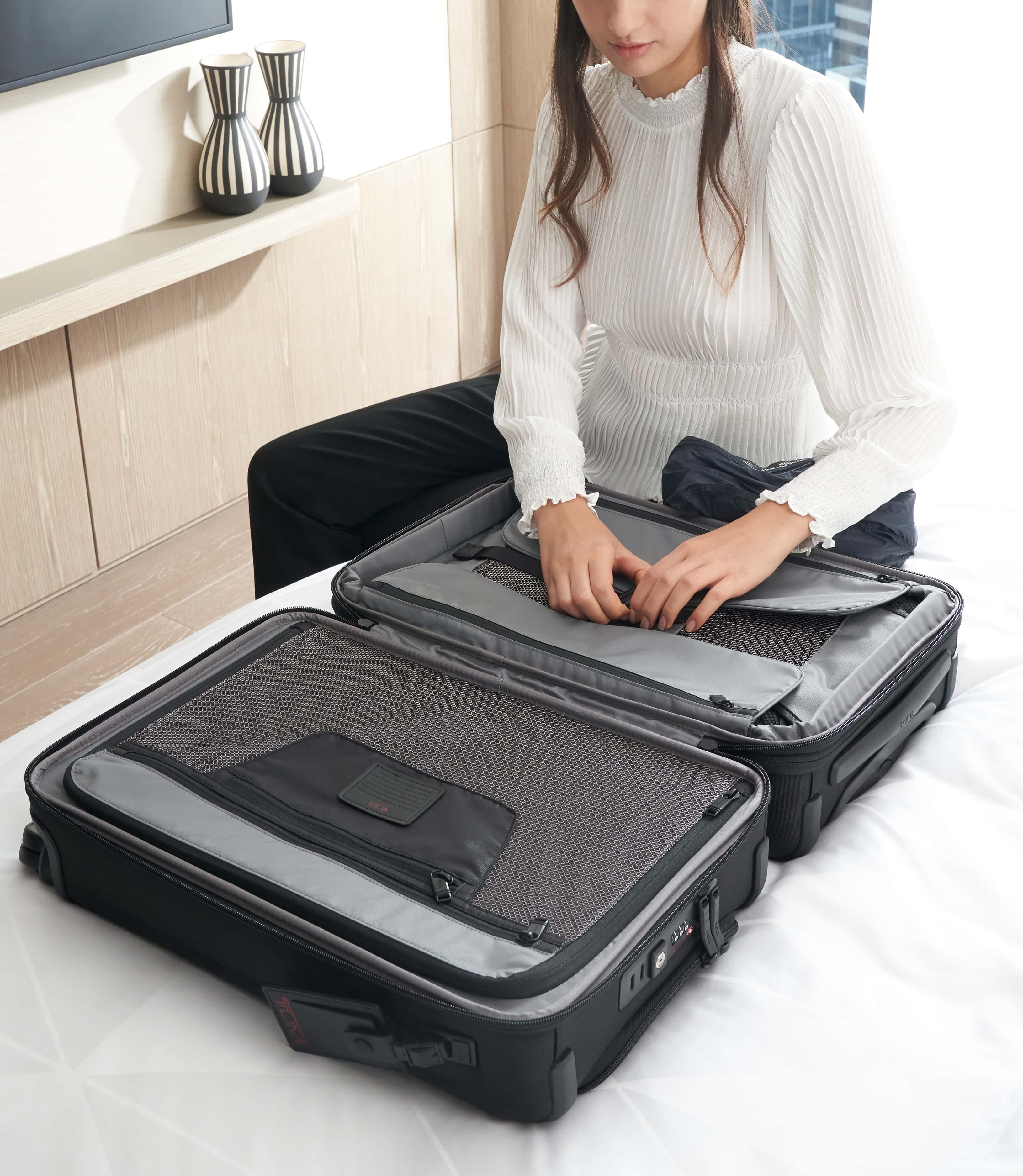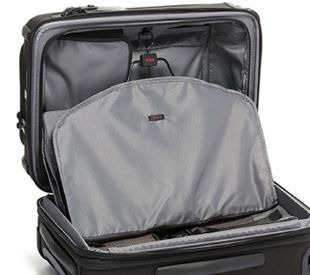 USB PORT AND SUITER SECTION
Smart interiors
Charge devices on the go with a built-in USB port and keep suits in shape in a removable suiter section.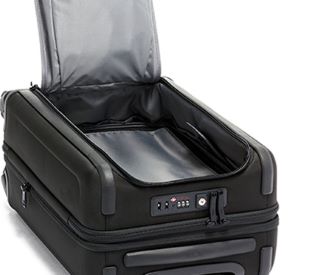 DUAL-ENTRY ACCESS
Easily locate items
Find items easily with two access points into the main compartment, plus a zip divider that separates front and back.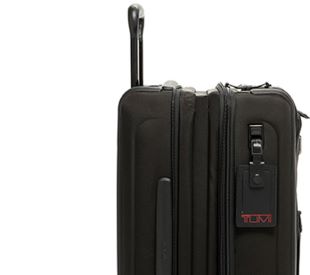 EXPANDABLE DESIGN
Flexible Packing
Pack more into your trip thanks to this case's zipper-to-zipper expansion that offers an additional 2″ (5cm) of space.
Recently Viewed
There is no recent view product